About DVDW
Being entrepreneurs ourselves, we know you don't need unnecessarily lengthy advice. That's why we make it our priority to be clear. We listen and ask the right questions; only thereafter do we give our advice. We are the partner for your next move.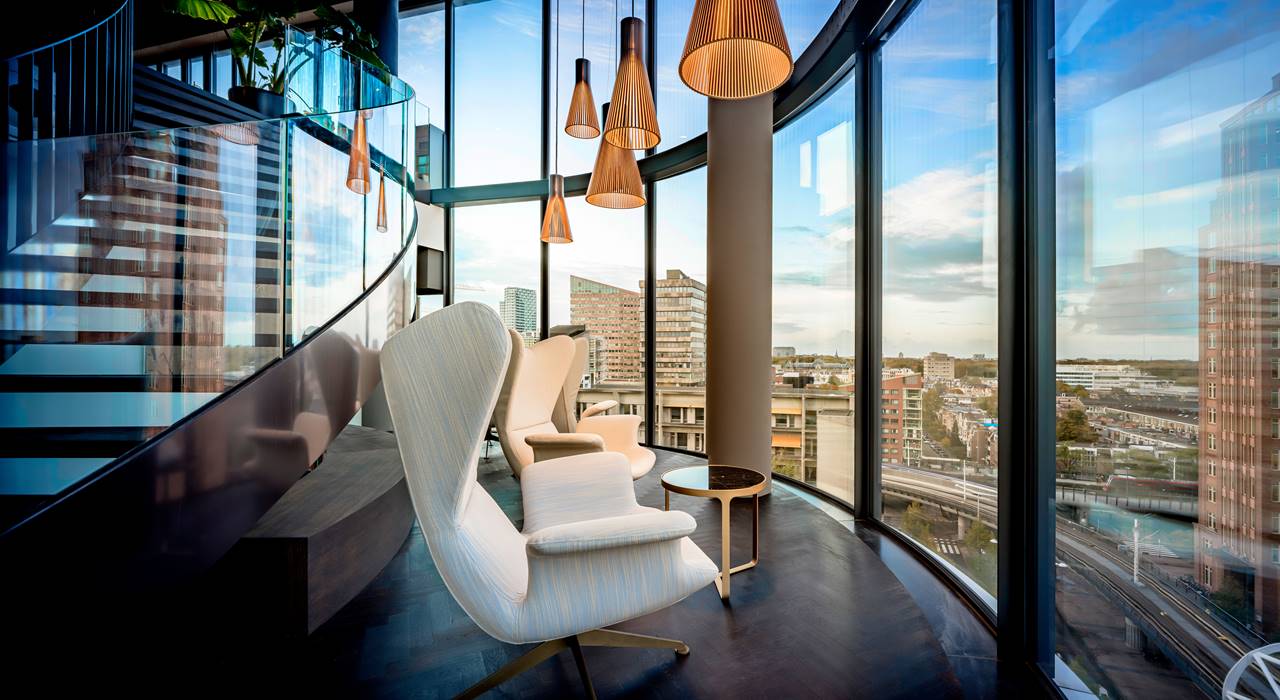 Experts in the laws of business
We work alongside our clients. As true business partners, we stand out from the 'average' lawyer. Our lawyers have extensive experience in advising businesses at any stage of their life cycle (growth, stagnation, five to twelve or bankruptcy). We know law and regulation inside out, and we know the standards and norms in your line of business. In short, we know the game. That's how we tailor our advice.
Whatever we do, we do it with guts, creativity and with business at interest. We have years of experience working like this. We focus on your challenges, solve your problems, give advice and handle business with success. Our unique service demands more than just knowledge of the law. A strategic vision, a person-centred approach and a hands-on attitude are just as important. DVDW combines these.
The board
The day-to-day management of DVDW is carried out by the board. This is comprised of two of our partners and our managing director.
DVDW Academy
Expertise and business sense are what we are all about; in order to be a solid business partner, we have to stay perceptive. That's why we make sure our knowledge and experience are of the highest level. The DVDW Academy, our own educational institution, has been brought to life for exactly this reason. It's how we keep each other sharp, and we are happy to share the knowledge:
Every year, we host various masterclasses, lectures and seminars for our business relations.
The DVDW Academy hosts academic level law topicality and in-depth courses for our clients' law practitioners. These courses are carried out by our own lawyers and guest lecturers.
Furthermore, we organise tailored events for our clients e.g. in-house workshops or courses.
More info
PE-/PO-points
The DVDW Academy has been accredited by several professional bodies, amongst which are The Netherlands Bar (Nederlandse Orde van Advocaten -NOvA) and The Royal Netherlands Institute of Chartered Accountants (Nederlandse Beroepsorganisatie van Accountants - NBA). Participating in one of our DVDW Academy courses grants recognised PE/PO-points in most cases. The professionals below can collect their certificate of participation for PO/PE application after completion: 
Notaries of The Royal Dutch Association of Civil-law Notaries (Koninklijke Notariële Beroepsorganisatie - KNB);
Tax Advisers of The Dutch Association of Tax Advisers (Nederlandse Orde van Belastingadviseurs - NOB);
Register Valuers of the Dutch Association of Registered Business Valuers (Nederlands Instituut voor Register Valuators - NIRV).
Partnered universities
DVDW has extensive partnerships with Erasmus University Rotterdam and Maastricht University. These partnerships are practiced in knowledge sharing, lecturers' positions, jury of the DVDW thesis award, position on the board of the Professions Advisory Committee (Beroepenveldcommissie), PhD trajectories and recruitment of talent.
Others on DVDW
"The collaboration with DVDW was exactly how I like it: no-nonsense, strong, thorough, actively participated. I was connected with a dedicated partner, who acted as my advisor and sounding board. Various other employees worked on my file and this all worked out smoothly, without even meeting them. A case of clear management.
Essential to me are experience and mentality. I didn't work with an office and lawyer who merely executed what was asked; I quickly noticed that all aspects of my file were taken into consideration, even the circumstantial factors like my business interest and my personal interest as DGA. This resulted in a trusting relationship which assured me that I would not be confronted with any surprises along the way and that our interests were served well." 
Studio Dumbar
Tom Dorresteijn
Read on
Need advice? Please feel free to call us